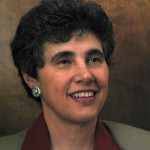 DR. REBECCA PROPST,  PORTLAND OREGON COUNSELOR, CLINICAL PSYCHOLOGIST,  PSYCHOANALYST
Dr.  Rebecca Propst, PhD, is a clinical psychologist, counselor, and interpersonal psychoanalyst in private practice in Southwest Portland, Oregon, near Lewis and Clark College.  Her office is located just off of Barbur Boulevard, I-5, and Terwilliger Boulevard in the Burlingame area.  She provides counseling, psychotherapy, and interpersonal  psychoanalysis. She works with individuals and couples. Her subspecialties are relationship problems, including fear of anger and emotional connection concerns, anxiety, depression, work-life issues, and Irritable Bowel Syndrome.
Dr. Propst also provides ongoing consultations and supervision to counselors, pastoral counselors, therapists, psychologists, clergy, and other mental health professionals.
She works with individuals with the following difficulties:
Self-esteem problems and feelings of insecurity
Fear of Anger and Conflict Avoidant
Depression and Anxiety
Marital and couples therapy
Life-goal and identity issues
Self-Attack and Self-Sabotage in personal relationships
and in the workplace
Relationship and Intimacy Concerns
Dr. Propst is an experienced clinician with more than 40 years experience. Dr. Propst was on the faculty of Ohio University from 1975-1980, training PhD level therapists. She was also a tenured faculty member in the department of counseling psychology at Lewis and College in Portland, Oregon, training and supervising therapists from 1980 to 1995.
Dr. Propst has been a Licensed Clinical Psychologist since 1976, and since 1981 in Oregon by the Oregon Board of Psychologist Examiners.
Oregon Psychologist License #483
Dr. Propst is the author of more than 30 journal articles and book chapters on various topics in counseling and psychotherapy.  She has conducted treatment outcomes studies on the cognitive therapy treatment of depression.  Dr. Propst is also the author of Psychotherapy within a Religious Framework:  Spirituality in the Emotional Healing Process (Human Sciences Press,1988).  She has an intense interest in how one's own cultural or religious personal beliefs about the world  may impact on mental health and relationships.    She is also the recipient of several research grants which focused on the clinical treatment of depression using the person's belief system.  Dr. Propst has also presented more than 50 papers at professional meetings including, for example,  the American Psychological Association annual meetings, The Christian Association of psychological studies,  the Society for the Scientific Study of Religion,  and The Society for Psychotherapy Research. She has also served in editorial and consulting capacities; and has presented a number of invited lectureships on clinical treatment methods for depression or anxiety.
INSURANCE PANELS ON WHICH I PARTICIPATE:
Dr. Propst is a preferred provider with the following insurance panels: PACIFIC SOURCE; including the Pacific Source Plus panels for Legacy employees ; FIRST CHOICE HEALTH NETWORK, which includes Tuality and other plans;  Please check your coverage carefully as having medical coverage with one of these companies does not mean that the mental health coverage is also through these companies.
If you have an insurance plan for which I am  an out-of-net work provider, please talk with me about payment and billing options.   Except for couples therapy, psychotherapy is considered a covered service by most insurance companies.
Dr. Propst is also a member of the Pacific Northwest Provider Group http://www.pacificnorthwestproviders.com/
EDUCATION
Northwest Center for psychoanalysis, Seattle, Washington:  Certified as a Psychoanalyst, 2003.  Dr. Propst was also trained and mentored by Dr. Lawrence Epstein, PhD,  and Dr. Darlene Ehrenberg, PhD, Training and supervising psychoanalysts at the William Alanson White Institute of Psychiatry, Psychoanalysis & Psychology in New York City  (http://www.wawhite.org/).
Vanderbilt University, Nashville, Tennessee:  PhD in Psychology (Clinical), 1975.
Vanderbilt Foundation Predoctoral Fellowship
Teaching Fellow
USPHS Predoctoral Fellow
University of Portland, Portland, Oregon:  M.A., Theology, 1991.
Clinical Psychology Intern, Camarillo State Hospital and affiliated community mental health center, Camarillo, California:  (APA approved internship) (1974-1975).
West Virginia University:  Magna cum laude B.A. Psychology 1970.
Additional training at the following institutions:
Los Angeles Gestalt Institute (1995-1996)
Portland Academy of Hypnosis (1984-1985)
PROFESSIONAL AFFILIATIONS:
American Psychological Association;  Oregon Psychological Association;  Christian Association for Psychological Studies; Society for the Exploration of Psychoanalytic Therapies & Theology.
PERSONAL INFORMATION
I love the Pacific Northwest with its mountains, rivers and coastline.  I enjoy hiking the beautiful trails in this area with my family in my spare time. I find deep joy and solace hiking in nature and the outdoors which shows me the love and grandeur of my Creator. Photographs of some of these hiking  spots are spread throughout this web site for your enjoyment. I also enjoy spending time with my family. I also enjoy tennis immensely, and play whenever possible, even in the wintertime. Finally, I also enjoy old movies.
PHILOSOPHY of COUNSELING, PSYCHOTHERAPY and PSYCHOANALYSIS
Because I deeply believe that we were created to be in respectful, loving relationships with others by our Creator, I endeaver to support, honor and understand all beliefs,  and backgrounds in my practice, as my patients come from a wide variety of backgrounds and personal beliefs.   I endeavor to understand and help all of my patients to live more fully integrated lifestyles according to their own choices and wisdom.
My counseling philosophy is never to shame or belittle, but instead to support, respect, and encourage self-curiosity and self-awareness. I find immense satisfaction in watching my patients live fuller lives,  and become more free to make their own choices according to their own inner wisdom and beliefs.
It is this sense of optimum safety, support, and respect in the counseling, psychotherapy, or psychoanalytic relationship that I believe creates a more nurturing relationship and is therefore the basis of good counseling, psychotherapy, or psychoanalysis.
Seeking a Consultation with Southwest Portland
Psychologist Dr. Propst?
Feel free to give her a call at: 503.244.4660
9310 SW 18th Place, Portland, Oregon 97219
Five blocks from Barbur Blvd. and beside Marshall Park